Editor's note: This post copied from our friends at Flyleds. Original available here
______
Van's RV-10 and RV-14 share the same airfoil and the same wingtips, W-1015.
Van's RV-9 has a unique Roncz airfoil and has only one wingtip available, W-915.
The RV-4, RV-6, RV-7 and RV-8s all share the same NACA 23013 airfoil, and there are several versions of wingtips that are all interchangeable.
W-715-1
If: (1) you purchased your RV-7 or -8 kit directly from Van's Aircraft within the last 15 years or so it's very likely that you have the current model wingtip, W-715-1.
This model can be identified by (2) it's straight trailing edge, and (3) it has light bays that are just under 15cm/6″ across both faces, as well as about the same in height.
Note that there's three criteria given there!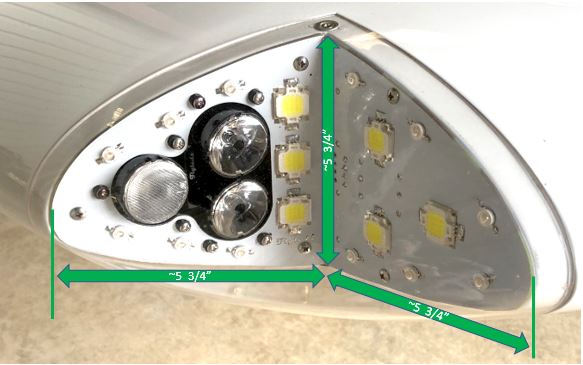 Now the fun begins! If you purchased your RV-7 or -8 from another builder, or you have an RV-4 or -6, all bets are off! There is no such thing as "standard". Your recently purchased 25 year old RV may be wearing any of the wingtips shown on this page.
W-715 "Batwings"
The earlier W-715 "Batwing" wingtip can be identified by its curved trailing edge, and the light bay faces are about 4.5″ and 5.25″ across and 4.8″ tall: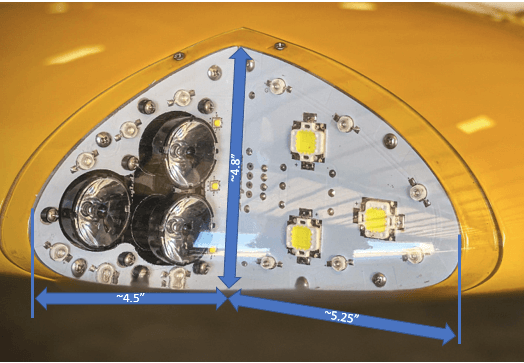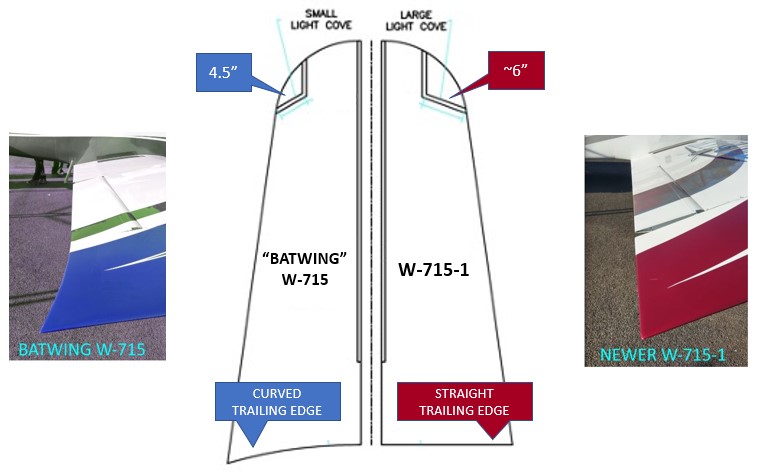 W-415
The next most common wingtip is the W-415, aka the "Flat-top" or Hoerner wingtip. This has the distinct sharp edge along it's outermost edge.
This model wingtip did not originally have a corner nav/strobe light bay, however there were several aftermarket kits made available to provide one.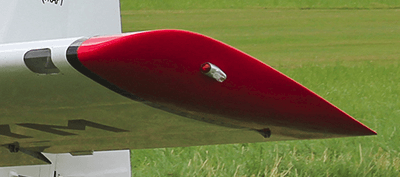 Van's long ago made a light bay kit using a piece of aluminium bent to 90 degrees. We sell a The Essentials kit to suit this kit, which we call W-415-RA. With such as small area to work with there is no room for landing lights to go in the wingtips as well, so we don't have a The Works kit to suit. Put some of our landing lights where they belong in the leading edges instead!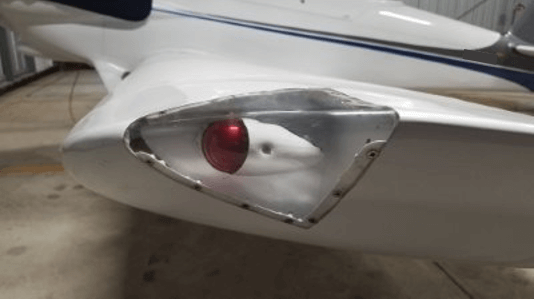 Our friends at Flyboy Accessories stock replacement lenses for this light bay kit, sourced from the original manufacturer.
The Flyleds W-415RA circuit boards are the same size as Van's now obsolete aluminium parts, so while it was designed to attach to that hardware kit, with the addition of some bonded in screw points it could also be mounted directly into place in a W-415 wingtip, as shown below.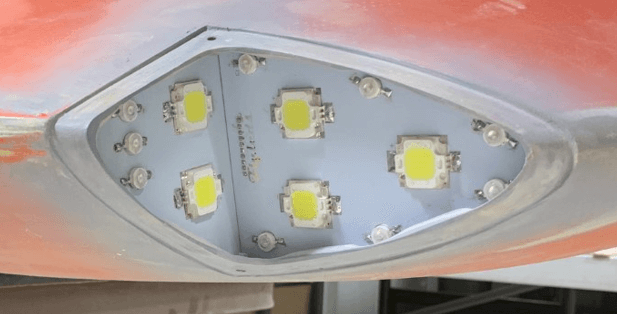 There was a similarly small sized light bay insert kit available made from fiberglass by a third party (Airtech?) and it opened out to 110 degrees. We sell a The Essentials kit to suit this light bay, which we call W-415FG.
Sorry, we do not know where to get replacement lenses to suit this kit!
RMD Aircraft made a fiberglass light bay insert kit that was large enough to fit a 4″ diameter PAR36 landing light, much larger than the two kits shown above. We sell a The Essentials kit to suit this called W-415RMD. You can replace the existing landing lights with our Quad, Combo, Seven Stars or Tail Dragger Max lights.
Knots2U make an aftermarket wingtip with a PAR36 light, external strobe mounting, and an upswept trailing edge.
We do not sell a position/strobe light kit to suit this, but our landing lights will fit into this location.
We are aware of two other wingtip types of RV-6 vintage that also have a straight trailing edge. One has light bay faces that are about 5.25″ and 4.5″ wide, the other we have seen was 4″ and 6.5″ wide. Both types are possibly called W-615!
Due to the very low amount of inquiries we do not sell a kit to suit this style(s).
We're still confused by the provenance of this one! If you have further information please let us know.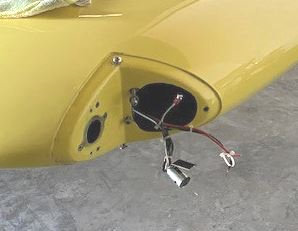 HP Aircraft have recently made racing wingtips to suit the RV-4/6/7/8 wing, and we have a lightweight The Essentials kit custom designed to suit. More pictures coming soon!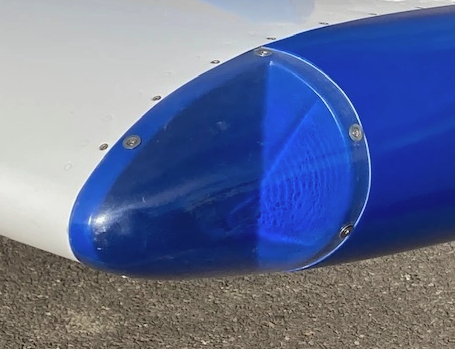 We hope that helps! If you have any doubts please send us an email with a picture or two and we can help to positively identify your wingtips.